October 25, 2016
Posted by:

toperunsewe

Category:

Motivation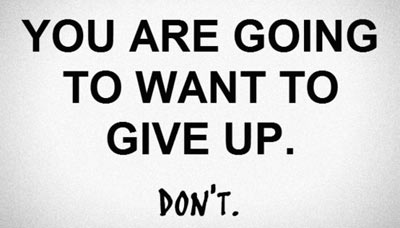 Entrepreneurship is an emotional ride. Sometimes you are up and sometimes you are down. Sometimes you reach that point where giving up seems like the best option. There are times when it seems like your dreams have just been dashed and there  is no way to achieve your dreams. In those down times you seek motivation to help you keep going. I have put together a couple of motivational quotes to help keep you motivated in your down time. Feel free to bookmark this page, post to social media or revisit as many times as possible.
1. "Choose a job that you like, and you will never have to work a day in your life." –Confucius
2. "As long as you're going to be thinking anyway, think big." –Donald Trump
3. "Entrepreneurship is living a few years of your life like most people won't so you can spend the rest of your life like most people can't." – Student (unidentified) of Warren G. Tracy
4. "A leader is one who knows the way, goes the way and shows the way." –John C. Maxwell
5. "Whatever the mind can conceive and believe, the mind can achieve." –Napoleon Hill
6. "I have not failed. I've just found 10,000 ways that won't work." –Thomas Edison
7. "It's fine to celebrate success but it is more important to heed the lessons of failure." –Bill Gates
8. "Keep away from people who try to belittle your ambitions. Small people always do that, but the really great make you feel that you, too, can become great." –Mark Twain
9. "The function of leadership is to produce more leaders, not more followers." –Ralph Nader
10. "If you cannot do great things, do small things in a great way." –Napoleon Hill
11. "Genius is 1 percent inspiration, and 99 percent perspiration." –Thomas Edison
12. "Success is walking from failure to failure with no loss of enthusiasm." –Winston Churchill
13. "What is not started will never get finished" –Johann Wolfgang von Goethe
14. "Formal education will make you a living; self-education will make you a fortune." –Jim Rohn
15. "When you cease to dream, you cease to live." –Malcolm Forbes
16. "Your most unhappy customers are your greatest source of learning." –Bill Gates
17. "An entrepreneur is someone who jumps off a cliff and builds a plane on the way down." –Reid Hoffman
18. "Winners never quit, and quitters never win." –Vince Lombardi
19. "Everyone has ideas. They may be too busy or lack the confidence or technical ability to carry them out. But I want to carry them out. It is a matter of getting up and doing it." –James Dyson
20. "Your time is limited, so don't waste it living someone else's life." –Steve Jobs
21. "Success is not what you have, but who you are." –Bo Bennett
22. "The price of success is hard work, dedication to the job at hand and the determination that whether we wi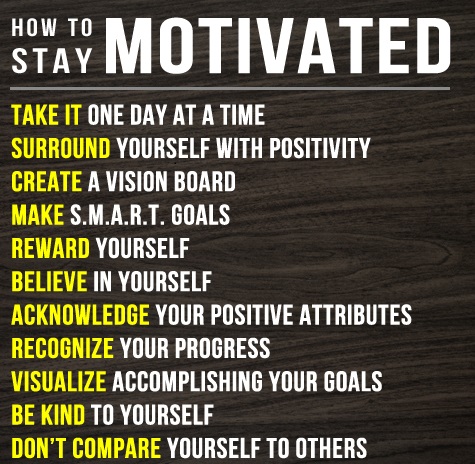 n or lose, we have applied the best of ourselves to the task at hand." –Vince Lombardi
23. "It takes 20 years to build a reputation and five minutes to ruin it. If you think about that, you'll do things differently." –Warren Buffett
24. "Logic will get you from A to B. Imagination will take you everywhere." –Albert Einstein
25. "Twenty years from now you will be more disappointed by the things that you didn't do than by the ones you did do. So throw off the bowlines. Sail away from the safe harbor. Catch the trade winds in your sails. Explore. Dream. Discover." –Mark Twain
26. "Surround yourself with only people who are going to lift you higher." – Oprah Winfrey
27. "Action is the real measure of intelligence." – Napoleon Hill
28. "Whether you think you can, or think you can't — you're right." – Henry Ford, Founder Ford Motor Company
29. "You don't learn to walk by following rules. You learn by doing and falling over."– Richard Branson, founder Virgin Group
30. "The fastest way to change yourself is to hang out with people who are already the way you want to be."– Reid Hoffman, co-founder LinkedIn
31. "I'm convinced that about half of what separates the successful entrepreneurs from the non-successful ones is pure perseverance."
– Steve Jobs, Co-founder, CEO, Chairman Apple Inc.
32."Your most unhappy customers are your greatest source of learning."–Bill Gates, founder and CEO Microsoft
33. "No matter how brilliant your mind or strategy, if you're playing a solo game, you'll always lose out to a team"– Reid Hoffman, co-founder LinkedIn
34. "The difference between a boss and a leader: a boss says 'Go!' – a leader says, 'Let's go!'.-E.M Kelly, U.S Army
35. "A business that makes nothing but money is a poor business."– Henry Ford, founder Ford Motor Company
36. "Don't worry about funding if you don't need it. Today it's cheaper to start a business than ever." – Noah Everett, founder Twitpic
37. "Be undeniably good. No marketing effort or social media buzzword can be a substitute for that." – Anthony Volodkin, founder Hype Machine
38."Chase the vision, not the money; the money will end up following you." – Tony Hsieh, CEO Zappos
39. "Your reputation is more important than your paycheck, and your integrity is worth more than your career." – Ryan Freitas, co-founder About.me
40. 5."How you climb a mountain is more important than reaching the top."– Yvon Chouinard, founder Patagonia