October 5, 2016
Posted by:

toperunsewe

Category:

Business plans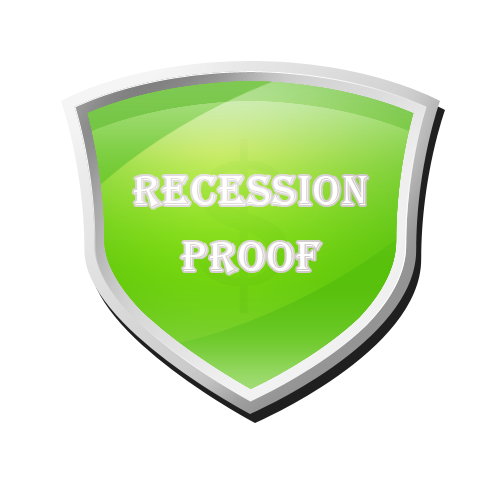 Rather than getting overwhelmed by the present situation, equip yourself, your business and you entire team on steps to take in order to recession-proof your business. In a recession, it is very important to understand the principles and strategies that would help your business thrive.
The purpose of this blog therefore, is to open you up to certain steps that would help your business outlive this recession and any other no matter how long it lasts. So in my  next three posts, I would be sharing with you on how to make your business recession-proof. The most important determinant of thriving in a recession is CONSISTENT CASH FLOW. The secret to this is:

1) Reduce and slow down cash outflows.
2) Increase and speed up cash inflows.
3) Position your business for a recessionary environment.
4) Get your team to be more productive than they've ever been.
How do you reduce or slow down cash outflows:
Reduce your monthly rent.
You could negotiate a lower and more flexible rent with your landlord. You could negotiate a longer term lease at a lower price if you have to. Your Landlord understands that it is better to have a lesser lease than having it vacant altogether. So both parties win.
    2)     Get a discount on utilities.
As much as possible, consider cutting down cost on water, power, internet and phones. A trick to this is to negotiate with your vendor's competitor on a cheaper plan that helps you save money. Then call your current vendor and get them to match the offer or else you switch vendors (even though you don't intend to switch vendors).
   3)      Cut Wasteful Spending
You would definitely need to do a review to not only cut down cost, but in some cases, you may need to totally stop spending on somethings that you used to spend on during your high revenue years. But be careful not to cut cost on morale boosting expenses like coffee machine for your staff. There is no better time to invest in boosting staff morale than now.
  4)      Avoid buying new

Now would not be the best time to buy furniture or computer because in the advent of a business shutdown, it would not matter what you acquired. Rather, consider renting or if you must, buy, buy used. This is because renting or buying used gives you a more flexing payment option, plus you spend less monthly as compared with paying for a brand new desk. Remember, the key here is to reduce cash outflow.
Postpone Payment
Call your vendors and get better terms. For example, you may be able to get 45-day terms instead of 30-day terms. Having cash on hand for an extra 15 days may be crucial in your survival. You could also ask for a discount for paying early. By all means, negotiate a way to reduce cash outflow.
Watch out for my next blog for the continuation of this series.