October 14, 2016
Posted by:

toperunsewe

Category:

Competitive research

Do you fit the entrepreneurial profile of an Innovator, Prodigy, Strategist, Visionary, Hustler, or Machine? After working with top social scientists to test over 30,000 entrepreneurs and correlating those results with the real world performance of thousands of companies, the Founder Institute has found that most successful entrepreneurs fit into one of these profiles:
The hustler is a go-getter who can sell just about anything. They are supremely confident and conscientious, and won't let anything get in their way. Makeup maven Mary Kay Ash, is all about the hustle with agreeableness, conscientiousness and extroversion of 15, 25, and 25 percent above average respectively.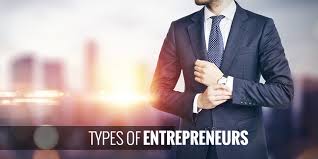 Always forward thinking and adventurous, the innovator constantly seeks to challenge old ideas, and find new and unconventional ones. These individuals, such as Zappos CEO Tony Hseih, thrive on innovating and challenging the status quo. Although their emotional stability is 5% below average, they are open with a 25% above average agreeable.
These simply get things done. Equipped with an aptitude of problem solving a high level of efficiency, they always deliver quality and quickly. Microsoft CEO, easily fits into this category with conscientiousness above 80% above average, but are 5% less open than the average entrepreneur.
The prodigy is blessed with an inborn business sense and instinct. Natural intellect, a stoic demeanor, and strong social skills help guide them to success. Tesla and SpaceX founder Elon Musk is a prodigy that can rely on innate intelligence and instinct as well as a higher degree of emotional stability.
A creative and tactical thinker, the strategist is always calculating a game plan. Their habit of long term thinking leads to success. Apple's Steve Jobs who was constantly trying to look ahead and plan his next move, easily fits into this category of entrepreneurs. The strategist entrepreneurs, have fluid intelligence, openness and emotional stability of 10, 5 and 55 percent more than the average entrepreneur.
Visionaries combine new and innovative ideas with the drive and enthusiasm needed to rally the masses behind them. No wonder Oprah Winfrey fits into this category with openness, fluid intelligence ad extroversion of 20, 10 and 40 percent above their average counterparts.
To discover which category you belong to and how to maximize your entrepreneurial strengths for excellence, visit www.toperunsewe.com