September 28, 2016
Posted by:

toperunsewe

Category:

Uncategorized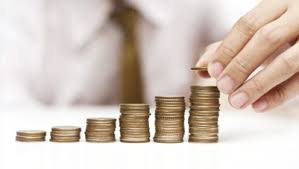 Many individuals leave their jobs to start a business with the dream of attaining financial freedom. They however become disappointed as they soon realise that owning a business is not an automatic gateway to financial freedom. The following are steps to becoming more independent I your business:
Be Less Available
We've all become dependent on instant access to anyone via email but being so accessible isn't to your benefit. Instead, become more independent and check your email a handful of times a day.  Don't respond immediately if you don't need to and don't answer your phone after hours. Yourhttps://toperunsewe.com/wp-admin/post-new.php#TB_inline?width=400&inlineId=ab-tinymce-appointment-popup&height=250 customers will learn your parameters of availability.
Take Vacations
This ties in to #6. Become more independent, your business will survive without you for a few days or weeks, especially if you set it up to do so. Trust in your staff to handle things while you're gone. You'll be better for it.
Open Your Mind
Don't become dependent upon defining your company's capabilities too narrowly, you'll miss out on great opportunities. Let new ideas come to you through employees, clients and even your own inspiration. See where they take you.
Hire Enough Competent People
When an employee quits, it can be a shock, especially if you don't have a contingency plan to replace them. Become independent and prevent this by 1.) having processes in place to make it easy to train a replacement and 2.) ensure you have enough employees to get the work done, rather than having extra strain on one person who will soon quit from the pressure.
See the Future
Don't limit yourself by what you want your business to accomplish today.  Instead, keep the bigger picture in your mind. Where do you want to be in five, ten or more years? Use this as inspiration for today.