Mr. Temitope Runsewe, MD, Dutum Company Ltd., says: the numerous challenges facing Nigeria construction industry can be resolved through focused policymaking and greater industry collaboration if the sector is to spur GDP growth. He said this at the ongoing West African Property Investment (WAPI) Summit held in Lagos between the 23rd and 24th of November, 2021.
Runsewe said there is a need for fundamental policy changes to support indigenous construction companies to improve their capacity to deliver projects. The move would create an enabling environment for Nigerian players in the sector to compete favorably and stop capital flight, he said.
Speaking on the critical nature of the construction and property sector to Nigeria's GDP, Runsewe said: We need the government's support for indigenous construction service providers to grow. That support should give us opportunities and funds that can make us compete because if we cannot compete with the foreign companies, how do we grow?"
In his remarks, he drew attention to the practice of only awarding major construction projects to foreign companies, stating that: Foreign companies get funding at 0% or 1%, and local providers are either unable to get funding or are getting it at 30% and above yearly. You can see that it is a struggle to compete."
A cursory look at some 69 road projects awarded in 2018 by the Federal Government across the southeast region showed that the total value of contracts awarded to foreign construction firms was 568 billion Naira (N568,100,252,121.53). Meanwhile, the value of what was awarded to Indigenous construction firms was a measly 66 billion Naira (N66, 045,289,911.81).
Runsewe called on the government to be deliberate in creating policies for the construction sector, saying implementation and enforcement of policies impede sector growth. According to him, unlocking the construction sector would have a ripple effect on GDP.
"When you give a local construction company a new project, the money stays here, for the most part, gets recycled and results in GDP growth. But when you continue to give the biggest projects to the foreign companies, they do their bit and take the rest of the money out, resulting in capital flight"

Temitope Runsewe, WAPI summit 2021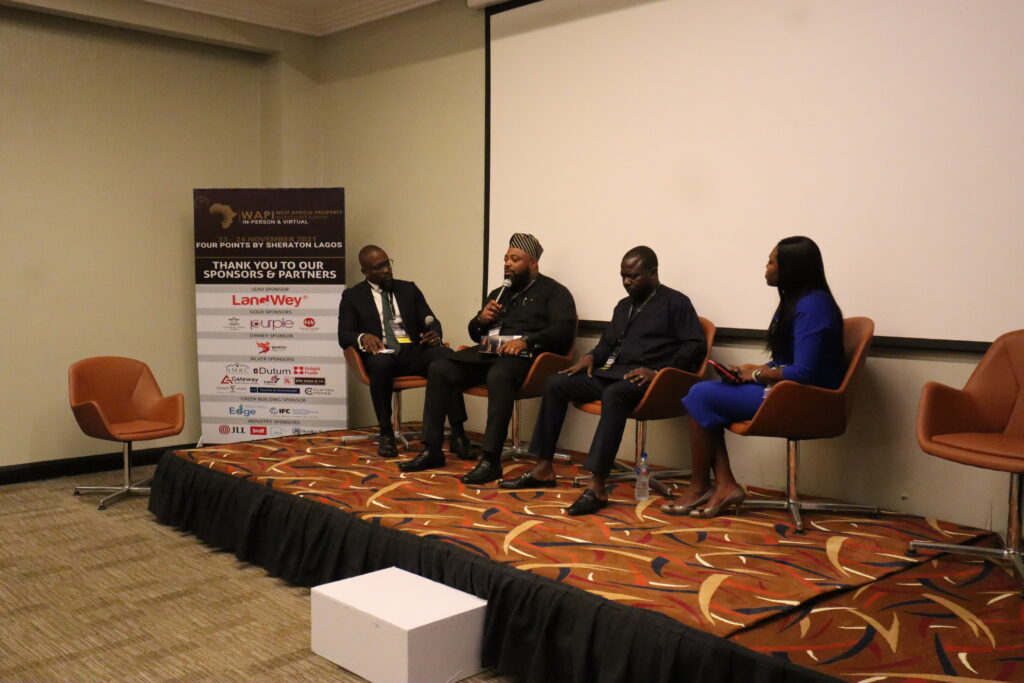 Also speaking on the role of policymaking, Mrs. Jumoke Adenowo, Principal Partner at AD Consulting, said there have to be incentives to protect the various players in the construction ecosystem. "We need to begin to look at policy solutions from a holistic perspective if we are to see any impact," she said.
On the role of the construction industry in this regard, both Adenowo and Runsewe urged the private sector to come together and look beyond profit to a legacy so the industry can compete favorably as a group and support the next generation of leaders that will save income for the nation. Examining the impact of COVID-19 on the construction and real estate sector, they said it has shown how easily disruption occurs and why collaboration now more than ever is required.